This job was processed as part of my permanent employment at MWK Zimmermann & Hähnel GmbH.
The August Sander Foundation was founded in Cologne in 2015 by Julian Sander, the great-grandson of the famous photographer. Its goal is to review and summarize the work of August Sander. By focusing on the individual and not the classification or reduction to gender and origin, August Sander created a worldview that society is still working to implement today.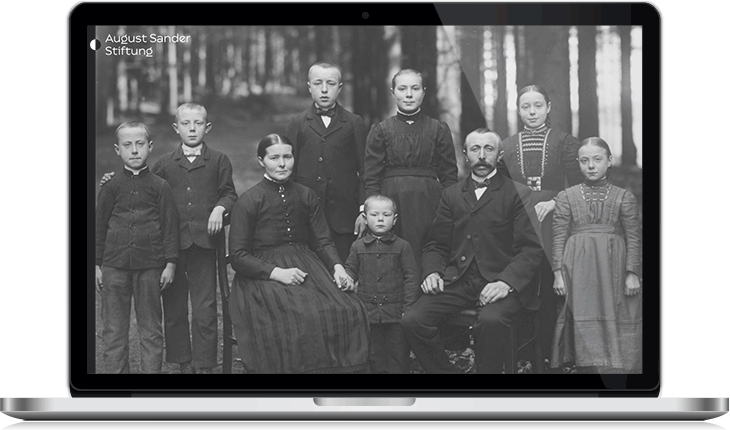 The responsive design retains its clear and reserved character on all screen sizes and offers the largely black-and-white photographs the necessary space to work. The design works completely without color and creates the important hierarchies for orientation exclusively by typography and layout.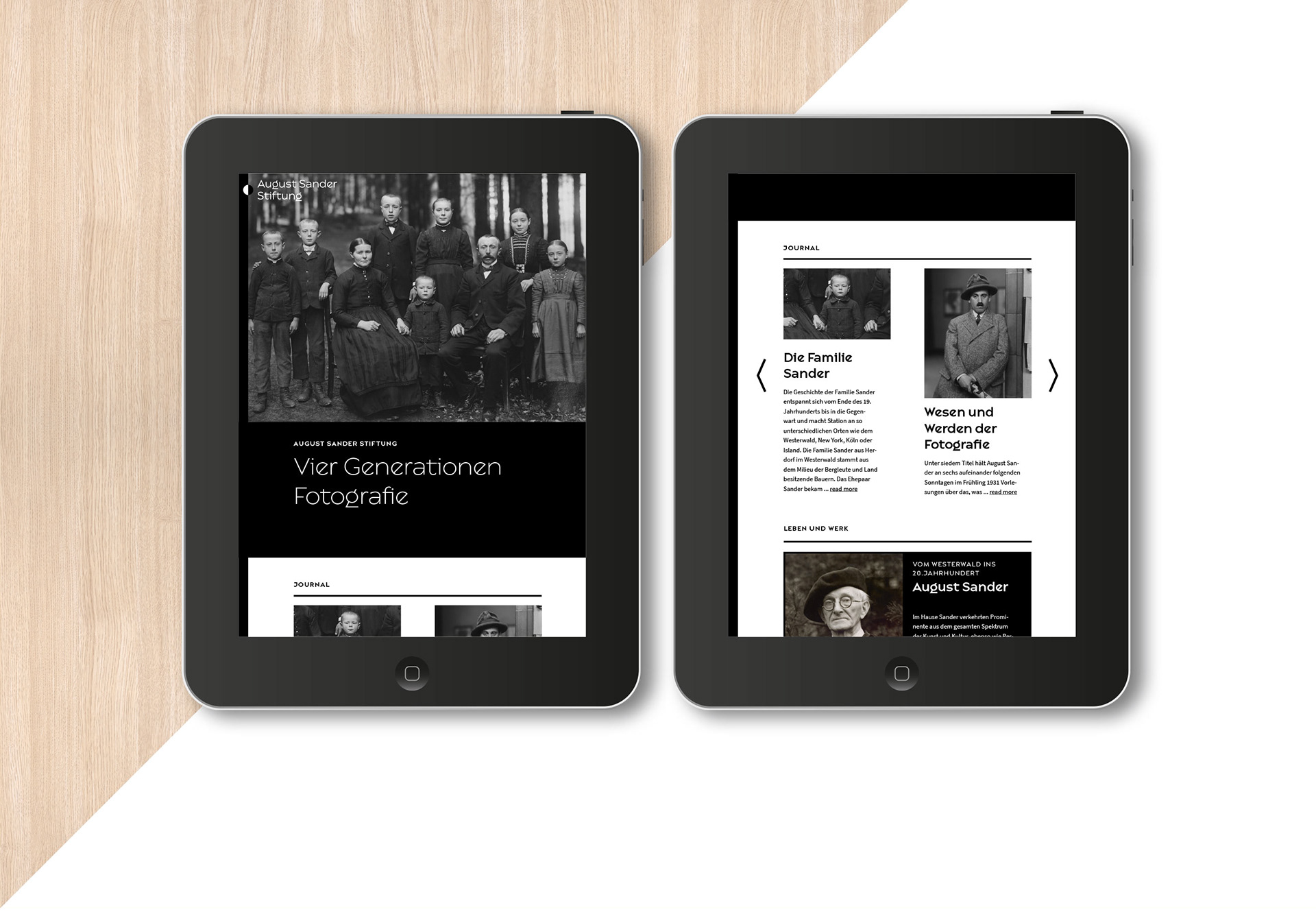 The site features interactive functionalities, such as an overview of all collections with works by August Sander worldwide as a map, as well as a chronological representation of all Sander exhibitions to date in the form of a time spiral.
Search and filter options offer complex research possibilities in the archive's extensive image database. Topics are linked not only historically and in terms of content, but also by the works themselves, integrating articles and images into a network-like structure.
Last but not least, extensive amounts of text had to be put into a reader-friendly, well-structured form in order to guarantee a smooth user experience during long research sessions.