This job was processed as part of my permanent employment at MWK Zimmermann & Hähnel GmbH.

For more than ten years, MWK has designed the annual report for Malteser International. The publication is the most important medium for the non-profit organization to inform donors about the use of the money and to confirm the trust placed in it.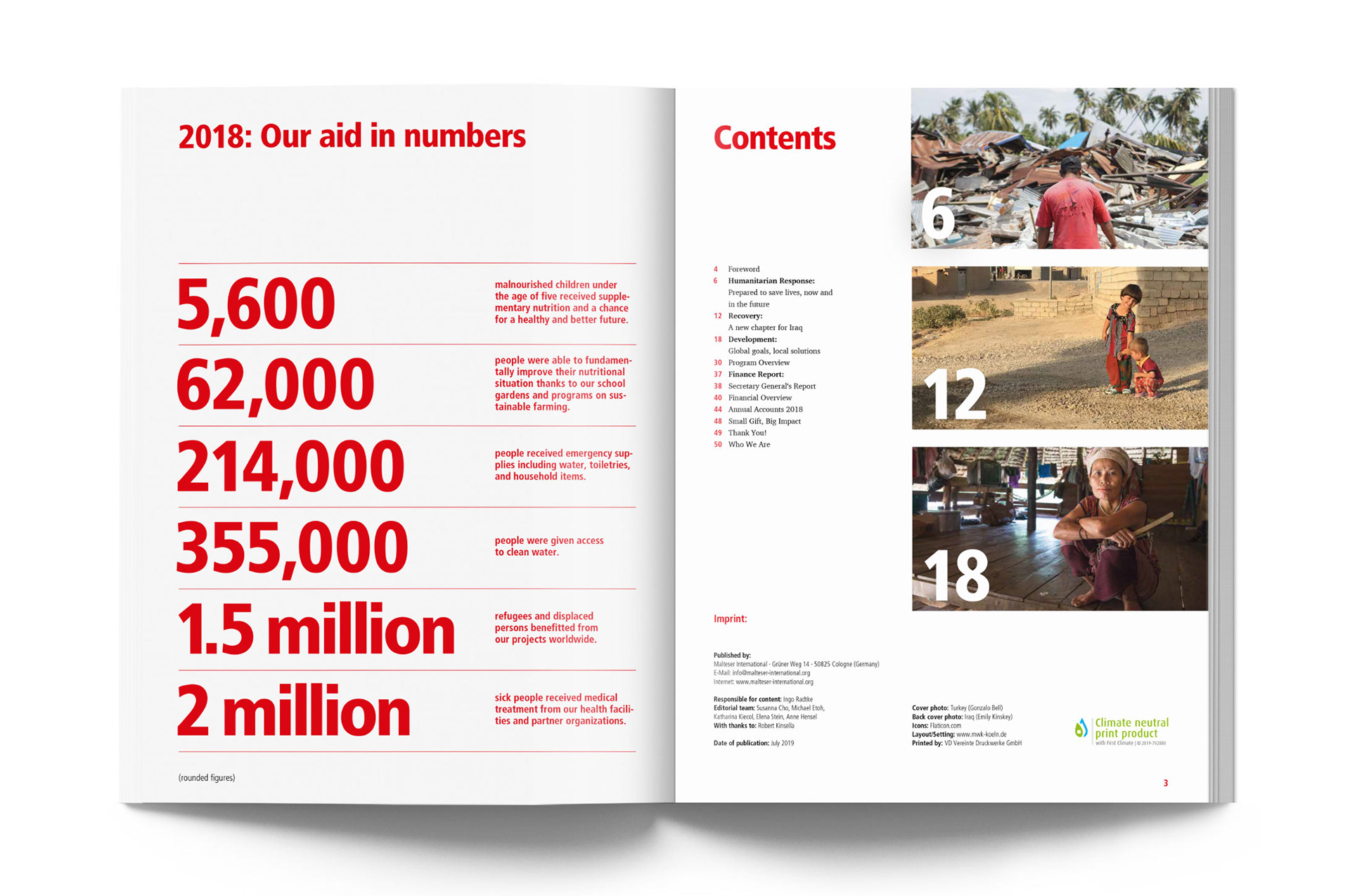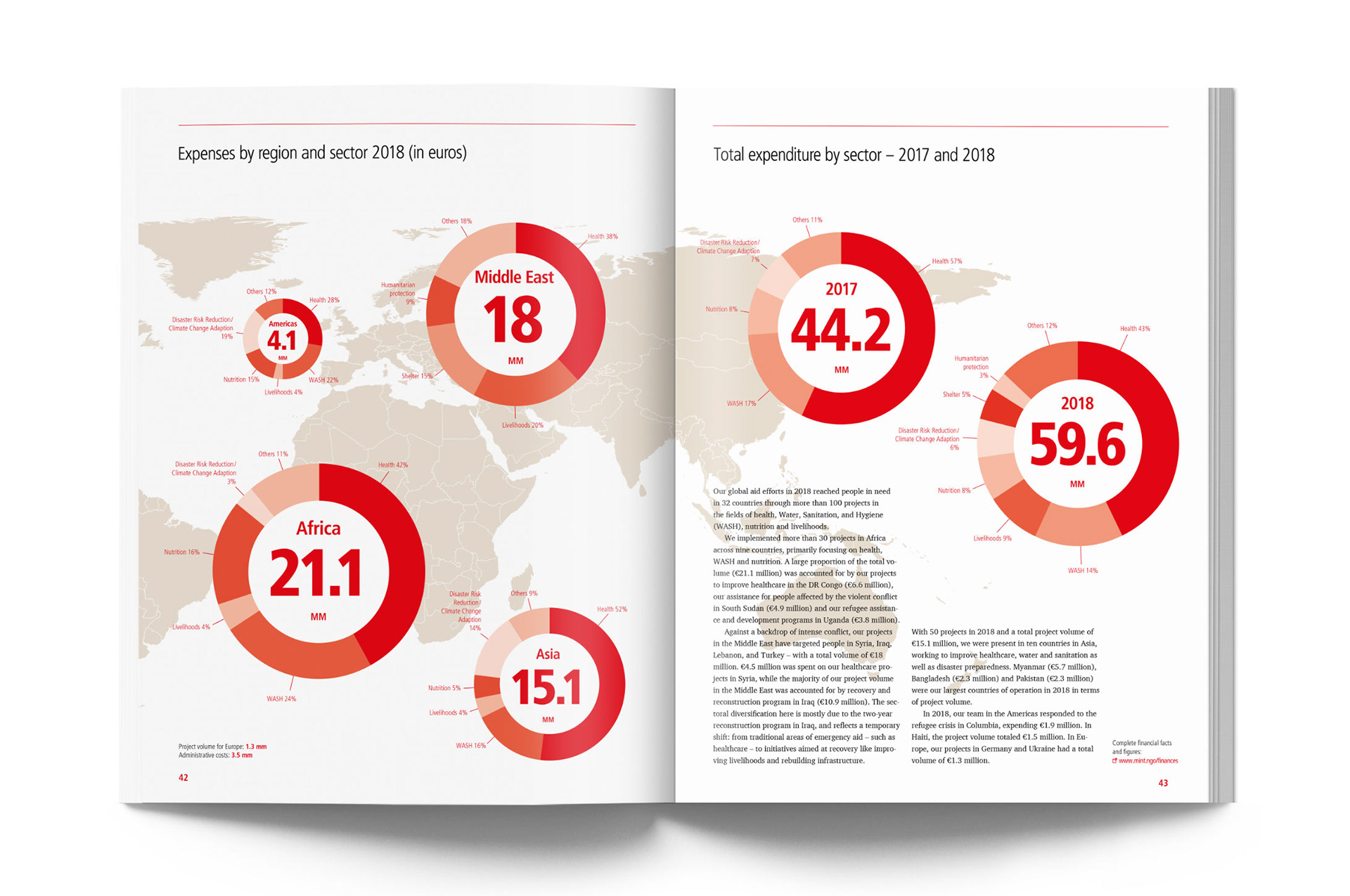 The focus of the design is on clarity, transparency and the idea of presenting boring figures in a reader-friendly way. The design has evolved steadily over the years and uses many icons and striking elements to make the most important information easy to find at first glance.
In 2018, the text contributions from the different countries were divided into three main topics: emergency aid, reconstruction and development. Each chapter opens with a double-page picture spread. There is also an extensive financial section with diagrams and statistics as well as a tabular presentation of income and expenditure.